The Marine Society and SeaRegs Training Ltd announce new partnership for maritime apprenticeships
Posted on 9 February 2021 by Darrell Bate & Tom Saunders
---
A new partnership for the provision of maritime apprenticeships has been unveiled by the Marine Society and SeaRegs Training Ltd.

Following the start of National Apprentice Week (8 February 2021), the two organisations have announced high quality training partnership for Boatmaster, Workboat Crewmember and Port Operative apprenticeships across the country, including on the River Thames.

The partnership has strong employer and industry connections around the country and is looking to expand numbers and geographical coverage, as demand returns, post COVID-19

Established over 250 years ago, the Marine Society is Britain's oldest maritime charity, serving seafarers through training and recently became an approved apprenticeship training provider. The charity also operates the Sea Cadet units nationally, with over 400 stations and 15,000 young people involved annually.

SeaRegs Training is an Independent training provider, delivering MCA, STCW, SQA and RYA professional courses and has a solid background in providing maritime apprenticeships. They have a proven track record of providing well-regarded training courses for the code and class vessel sector and training in ports.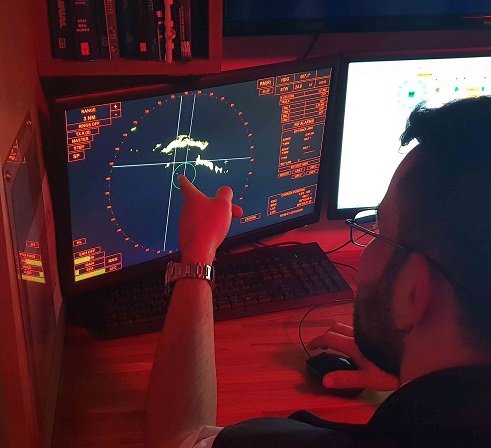 Training is currently based out of fully-equipped facilities at Royal Docks Sea Cadet Boat Station in London and SeaRegs' Training base and vessels at Turnchapel Wharf in Plymouth, with regular use of employer facilities, such as the Port of London Authority in Gravesend.
Darrell Bate, Director of Maritime Training and Development at the Marine Society, says; "We are delighted to have secured this partnership to grow maritime careers and training at grassroots and supply high quality apprentices to this vital sector."

Simon Jinks, Managing Director at Sea Regs adds; 'We are thrilled to partner with a long-standing maritime organisation, who share our passion for high standards of training and helping budding and existing seafarers in their careers afloat or in the maritime industry'.

The Marine Society and SeaRegs are proud to support National Apprenticeship Week in association with Maritime UK and the Maritime Skills Alliance.

Enquiries to learning@ms-sc.org

---