Meet our mentors
Do you have the skills and experience to be a mentor? Are you committed to helping seafarers make a successful transition ashore?
Then do consider joining our growing bank of Coming Ashore mentors. We will pair you up with one of our applicants and then it's over to you! Minimum time commitment and you do not need to be an ex-seafarer yourself. Basic training will be provided.
To register please click HERE and complete the GoogleDocs form.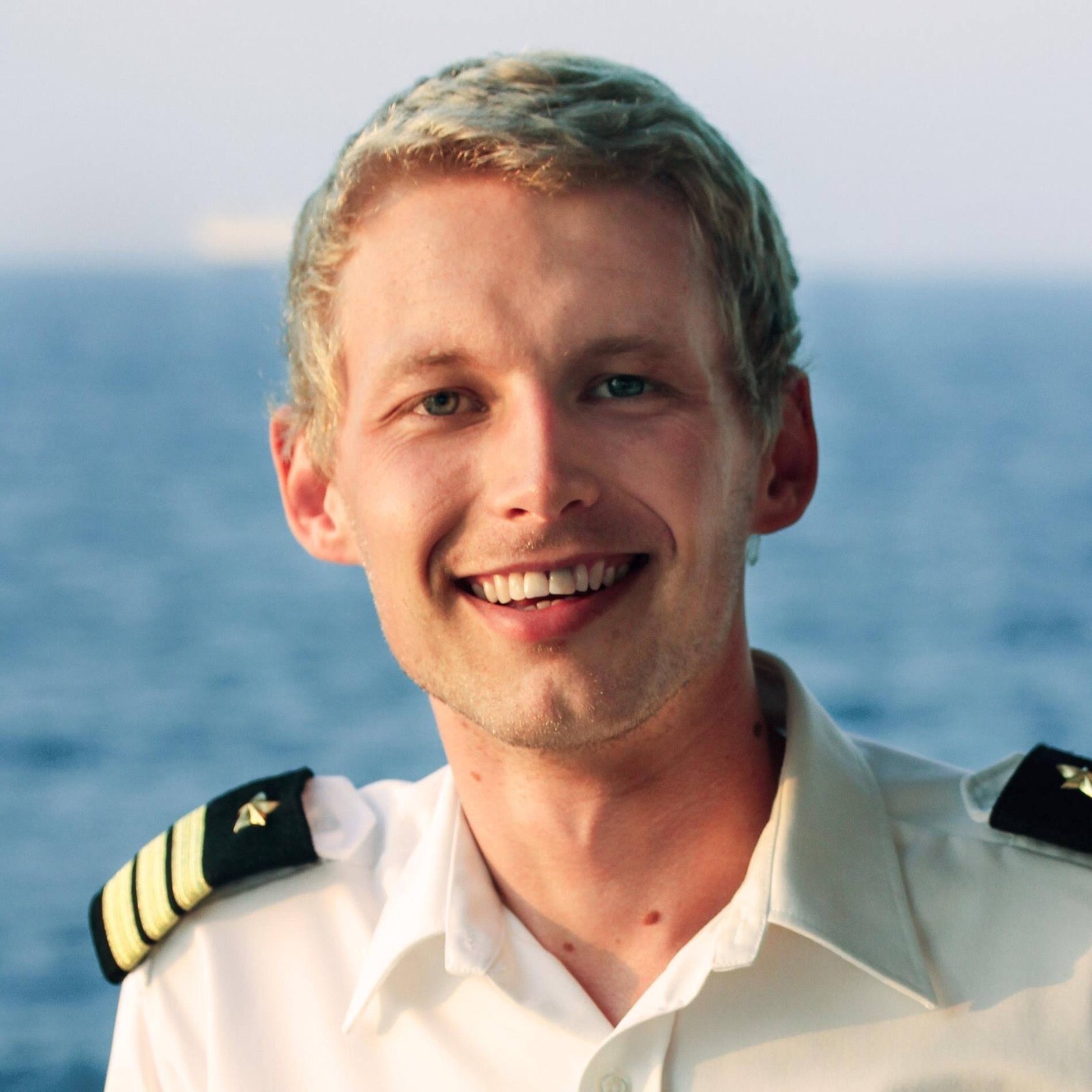 PAUL NARANJO-SHEPHERD
Paul went to sea on a Cadetship with Carnival UK and, once qualified, found his dream job onboard a research vessel. He stayed there until had his Masters, when he tried out yachts and then came ashore to spend more time with his now-wife (and less time waking up at 0330). He has also spent time working on Ro-Ro ferries and tall ships. Whilst on a sabbatical, he started offering MCA orals tutoring on the side. This, combined with other fortuitous events, led to the creation of Whitehorse Maritime, which now offers operational and training consultancy to ports and vessel operators of various types, as well as MCA orals prep to both companies and individuals.
Find out more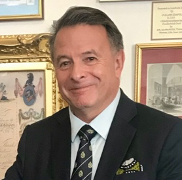 STEVE CAMERON
Steve trained at sea as navigating officer and ashore with Cunard Cargo Shipping for 10 years, before joining the founding management team that for 20 years, successfully ran O.T. Africa Line, a specialist Africa liner shipping, logistics, and terminal operations company. As the company grew from 12 to 1,200 employees in Europe, Africa and on ships, Steve was involved in recruiting, mentoring and developing staff at all levels. In 2001 he founded CMR, a specialist consultancy focused on the Maritime, Ports, Supply chains and African markets. With his portfolio of 150 marine experts, he provides; business development, risk, and investigation consultancy, and experts for dispute resolution. Also previously recruiting executives for shore-based roles, Steve has been involved in mentoring them through their career change.
Find out more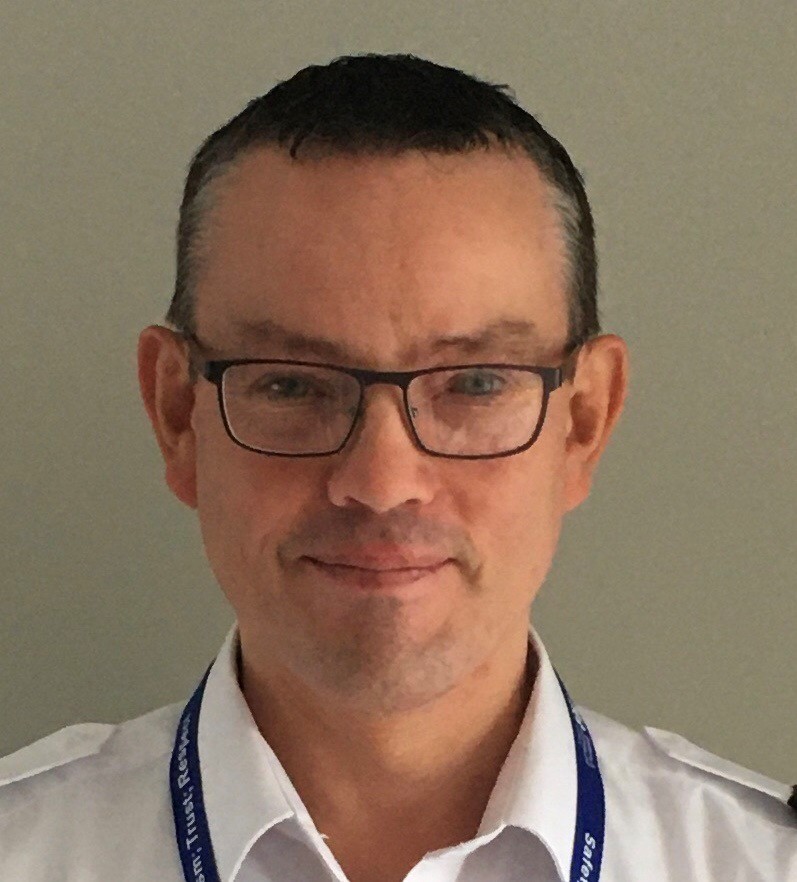 RICHARD WASSON
My main speciality that I bring to coming ashore is to help seafarers make decisions on what to do. I so often hear people say: "I really want to come ashore but I have no idea what to do." This is what I help with. I use my training as a career coach/consultant but also my own experience of how not to come ashore! In 2013 I made the move ashore (for the first time!) - my final full time post at sea was as Chief Officer on board a 90 metre exploration yacht. With a crew of 29 and some very large tenders on board this was a great experience that took me round the world, literally. The bit I have enjoyed most about being at sea has always been the people side. Training, teaching, coaching and mentoring have always been a massive part of how I operated on board so it was the obvious transition when I came ashore to use these skills to help others. At present I work full time for HM Coastguard in Northern Ireland and on the side I help seafarers transition to a successful career on shore.
Find out more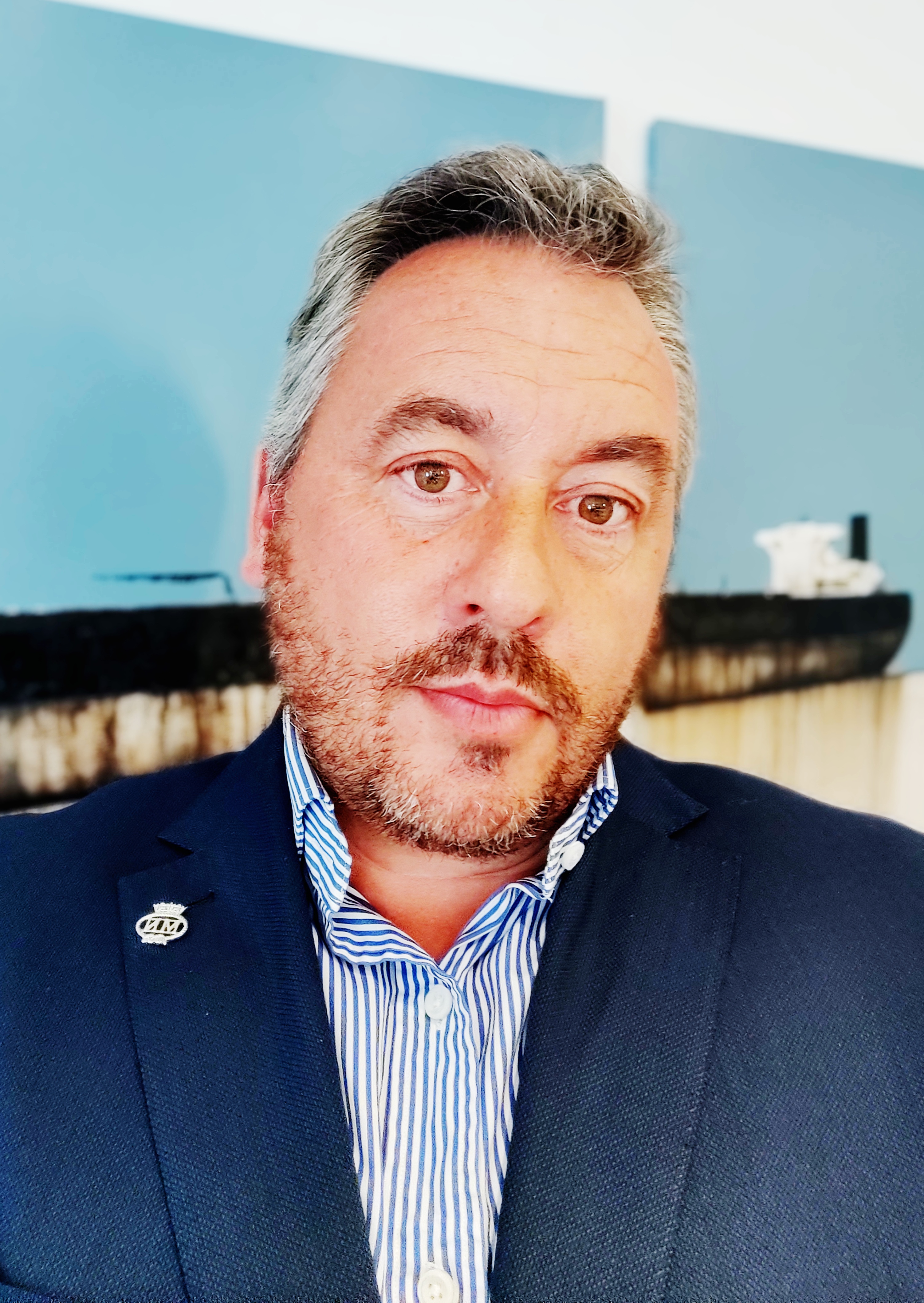 STEVEN JONES FRSA
Steven spent a decade working as a navigation officer in the merchant navy, primarily on cable ships. He has a Chief Officer Certificate and BSc (Hons) in Maritime Studies. After leaving the sea he subsequently worked across the maritime industry, within marine fraud investigations, ship management, marine insurance as well as professional bodies and trade associations. With Masters' Degrees in Marketing, Communications and Public Relations, and also International Relations, Steven has worked with a number of maritime organisations to assist them in bridging the gap between the ship and shore, and their efforts to engage with seafarers and the shipping industry. He has qualified as a chartered shipbroker, marine surveyor and ISM/ISO Auditor. He is Past President of the Propeller Club Liverpool, a Member of the Nautical Institute, a Fellow of the Royal Society of Arts and Proprietor of The Athenaeum. He founded the Seafarers Happiness Index assisting the Mission to Seafarers to address the concerns of crew, and currently works with the UK Department of International Trade to ensure maritime services companies can take advantage of new business opportunities globally.
Find out more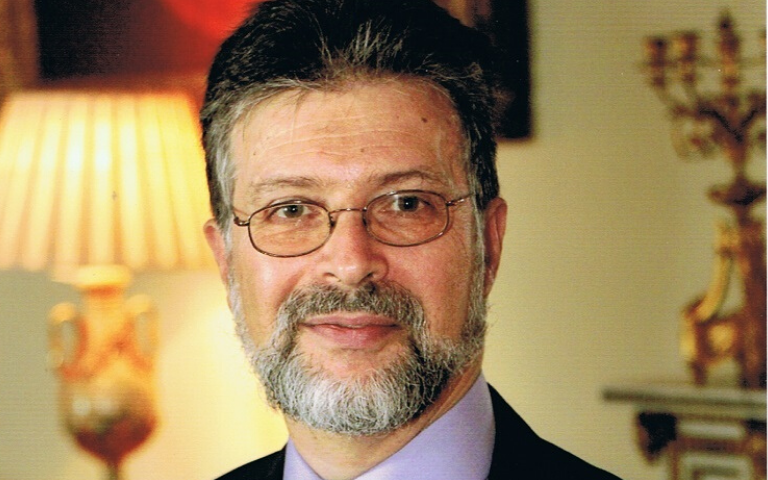 JEFFREY BLUM FICS, FCIARB
Jeffrey Blum has been involved in shipping and trading since 1972. He is the fourth generation of a shipping and freight forwarding family, a member of the Baltic Exchange since 1976 and worked with a Lloyd's underwriter, a Lloyd's broker and as a shipbroker, owner, operator, gasoil futures broker, charterer and commodities trader in London and abroad. A Fellow of the Institute of Chartered Shipbrokers (ICS) by examination since 1979, he has served on various International Committees and the Committee of the London and South East Branch since 1983, including its Chairman (2005-2007) and Education Officer (2000 to date). A Fellow of the Chartered Institute of Arbitrators since 1997, he has been an arbitrator since 1994 with LMAA, SCMA and ICSAS and an expert witness since 1983. Since 1984 he has been lecturing globally on several subjects of Maritime Studies and Law at universities and colleges (including his own since 2002) including as a Visiting Professor at World and Shanghai Maritime Universities and frequently at bespoke, academic and public conferences and masterclass workshops. A maritime and commodities commercial claims consultant for varied global clients and governments, he is considered a specialist in commercial operations, shipping contracts and claims management.
Find out more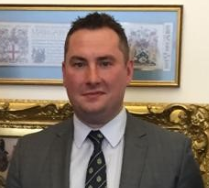 SIMON JONES AFNI, AFRIN, AVI
Captain Simon C Jones AFNI, AFRIN,AVI, Born 1983, Mentor and Liveryman of the Honourable Company of Master Mariners, Accredited Vessel Inspector and Associate Fellow of the Nautical Institute and Royal Institute of Navigation. Employment: Over 20 years at sea from deck cadet to 2nd officer with Gearbulk and offshore vessels, Chief Officer with Northlink Ferries and Master at Prysmian Group. Areas of specialist knowledge: oil and gas industry, marine assurance & consulting, marine warranty, cable laying, Ro-ro passenger ferries, auditing, ISM lead Auditor and mentoring. I have recently left the sea to start work ashore as a Principal Marine Consultant offering Clients a varied range of services under the Maritime Assurance & Consulting bracket.
Find out more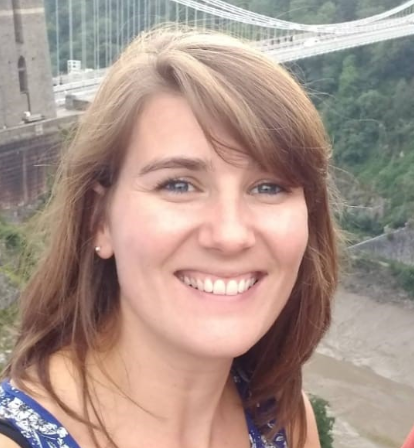 FENA BOYLE
Fena is a former Deck Officer having worked at sea for over 8 years and moving ashore in 2014. After working in asset protection for a short period of time, Fena worked for the Merchant Navy Training Board (MNTB) where she oversaw the national promotion campaign 'Careers at Sea', the management of cadet contracts and assisted with determining the requirements of cadet and seafarer training. Alongside this she ran 'Careers at Sea and Beyond' which aims to help junior officers find their first role at sea and help seafarers move ashore. As part of this work she assisted with the writing and checking of CVs and cover letters, helping with interview techniques and the job application process, providing assistance and feedback when needed. Fena moved to a leading trade association where she oversaw the development safety policy for the maritime industry, managed the improvement of safety culture at sea and ashore. She now works as a Surveyor for a leading maritime consultancy and is keen to help seafarers move ashore.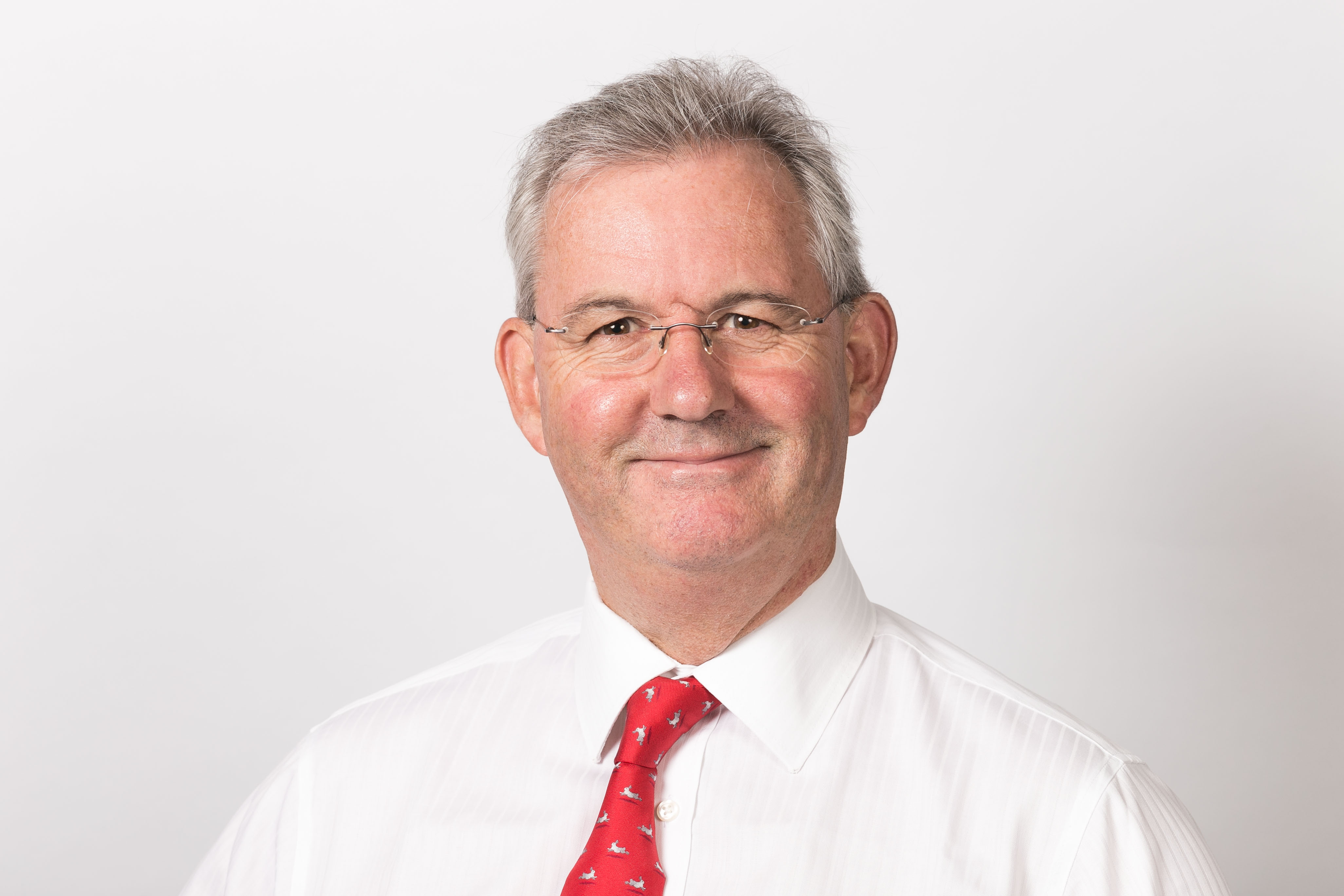 Andy Hill
I am the product of a traditional cadetship founded upon the firm foundations of the MNTB Record Book. I have been fortunate to have sailed and worked ashore with some amazing leaders that always showed an interest in my career and development. This is an opportunity for me to give back. My career has spanned from Cadet to Master, SIRE Inspector, and a variety of shore based positions from Operations SI to Managing Director of Technical Ship Management of chemical, product, crude and over the past 17 years the introduction of LNGC's including FSRU Arc7 Icebreaking vessels, LNG to power and an LNG Bunkering vessel.
Sanket Mahajan
Sanket studied HND Nautical science at South Shields Marine School. He sailed on Crude Oil tankers and LNG carriers with Chevron. Sanket holds a UK Master Unlimited Certificate of Competency. He moved ashore in 2019 and is looking after the Training department at International Andromeda Shipping in Mumbai, India. He is a certified ISM/ISPS/MLC auditor and has conducted internal audits onboard. Sanket is on track to attain his MBA in Oil and Gas Management from UPES, India by the end of 2020. As part of his job responsibilities, he has been actively involved in mentoring of cadets and monitoring their performance. Sanket has also been a part of various Incident Investigation teams.