Meet our mentors
Are you an ex-seafarer who has skills and experience to become a mentor? Are you committed to helping seafarers make a successful transition ashore?
Then do consider joining our growing bank of Coming Ashore mentors. We will pair you up with one of our applicants and then it's over to you! Minimum time commitment is required and you will provided with basic training before being signed on to the programme.
To register please click HERE and complete the GoogleDocs form.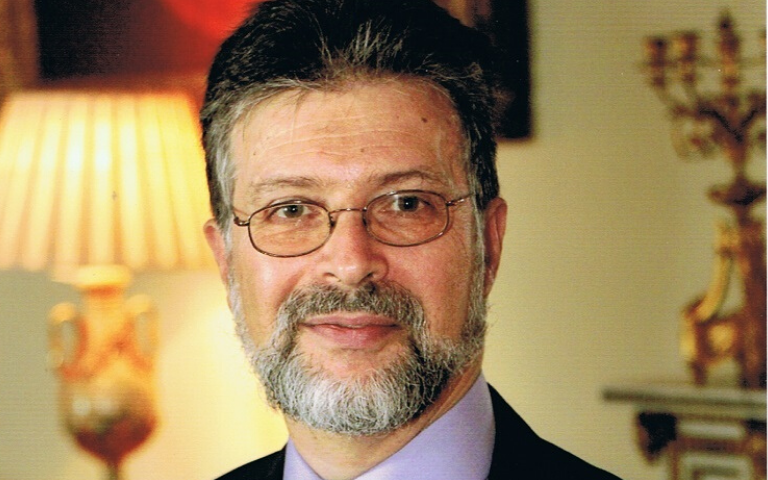 JEFFREY BLUM FICS, FCIARB
Jeffrey Blum has been involved in shipping and trading since 1972. He is the fourth generation of a shipping and freight forwarding family, a member of the Baltic Exchange since 1976 and worked with a Lloyd's underwriter, a Lloyd's broker and as a shipbroker, owner, operator, gasoil futures broker, charterer and commodities trader in London and abroad. A Fellow of the Institute of Chartered Shipbrokers (ICS) by examination since 1979, he has served on various International Committees and the Committee of the London and South East Branch since 1983, including its Chairman (2005-2007) and Education Officer (2000 to date). A Fellow of the Chartered Institute of Arbitrators since 1997, he has been an arbitrator since 1994 with LMAA, SCMA and ICSAS and an expert witness since 1983. Since 1984 he has been lecturing globally on several subjects of Maritime Studies and Law at universities and colleges (including his own since 2002) including as a Visiting Professor at World and Shanghai Maritime Universities and frequently at bespoke, academic and public conferences and masterclass workshops. A maritime and commodities commercial claims consultant for varied global clients and governments, he is considered a specialist in commercial operations, shipping contracts and claims management.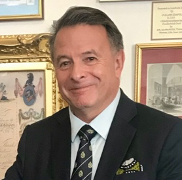 STEVE CAMERON
Steve trained at sea as navigating officer and ashore with Cunard Cargo Shipping for 10 years, before joining the founding management team that for 20 years, successfully ran O.T. Africa Line, a specialist Africa liner shipping, logistics, and terminal operations company. As the company grew from 12 to 1,200 employees in Europe, Africa and on ships, Steve was involved in recruiting, mentoring and developing staff at all levels. In 2001 he founded CMR, a specialist consultancy focused on the Maritime, Ports, Supply chains and African markets. With his portfolio of 150 marine experts, he provides; business development, risk, and investigation consultancy, and experts for dispute resolution. Also previously recruiting executives for shore-based roles, Steve has been involved in mentoring them through their career change.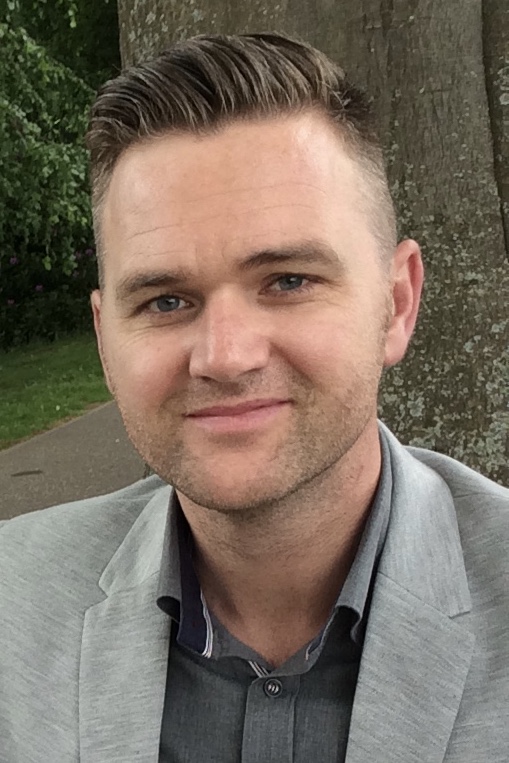 ALEX CLARK
Alex spent over 25 years at sea from cadet to Master before moving ashore. His seagoing career started with a BP Shipping sponsored MNTB cadetship and remained 'deep sea' for several years achieving the rank of Second Officer before moving into the offshore industry. From early 2000 he then embarked on a 10 year career on offshore Dynamically Positioned (DP) units (DSV, Flotels, AHV's, OSV's, Pipe lay, Cable lay, Construction and HLV's) eventually rising to the rank of DP Master.
The latter part of his seagoing career was onboard DP & Moored Mobile Offshore Drilling Units (Semi-Submersibles and Drillship's) as an Offshore Installation Manager. The ever changing landscape of the Oil & Gas business meant that he decided to move into the Marine Offshore Consultancy in 2018.
He has a Masters of Law (L.LM) in International Law and Policy and is an active committee member of the Nautical Institute as an Associate Fellow (AFNI). He is a Graduate Member of Institution of Occupational Safety and Health (GradIOSH) as well as a qualified Senior Investigator and Lead Auditor.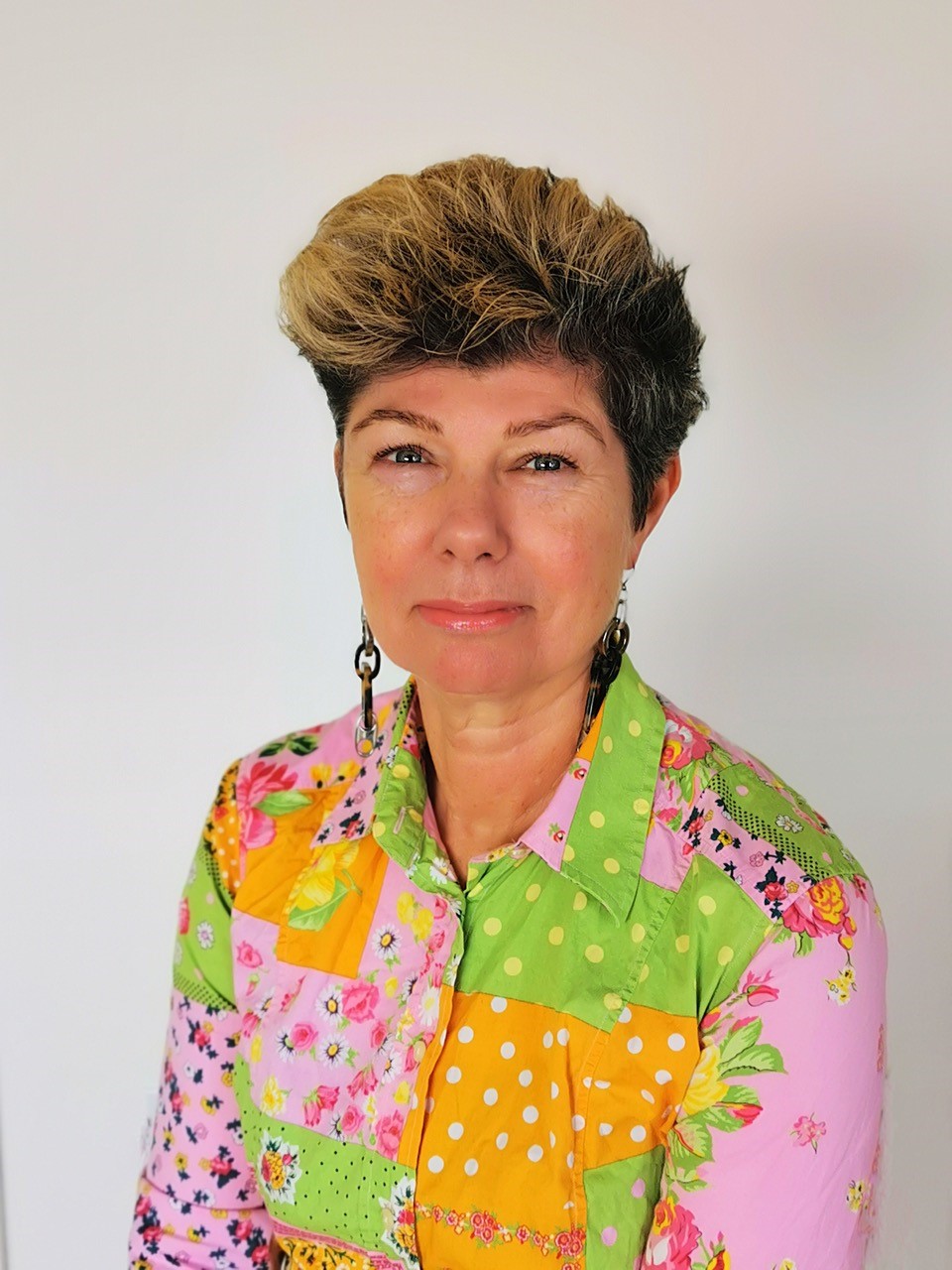 CAROLE DAVIS
Carole is an experienced Senior Project / Programme Manager with a distinguished career in the maritime industry, higher education and the health service, and a deep commitment to delivering strategic educational improvements based on structured models of reflective practice.
In 2018 she was headhunted to steer a major transformational change programme as Head of Academic Development at Warsash Maritime School at Solent University. The impacts and benefits of Carole's work at Warsash were felt across the sector and led to an 18-month secondment to the Maritime and Coastguard Agency (MCA) in 2021 to develop a modernised training strategy for the whole of the maritime industry
She is proudest of her ability to inspire productive working relationships; being a confident, articulate leader who injects enthusiasm and energy to motivate teams, drive innovation, harmonise diverse interests and streamline the impact of change. Carole enjoys mentoring people who have entered the maritime industry from different backgrounds and who may feel uncertain about their next steps. Her goal is to see people thrive and gain satisfaction in their career.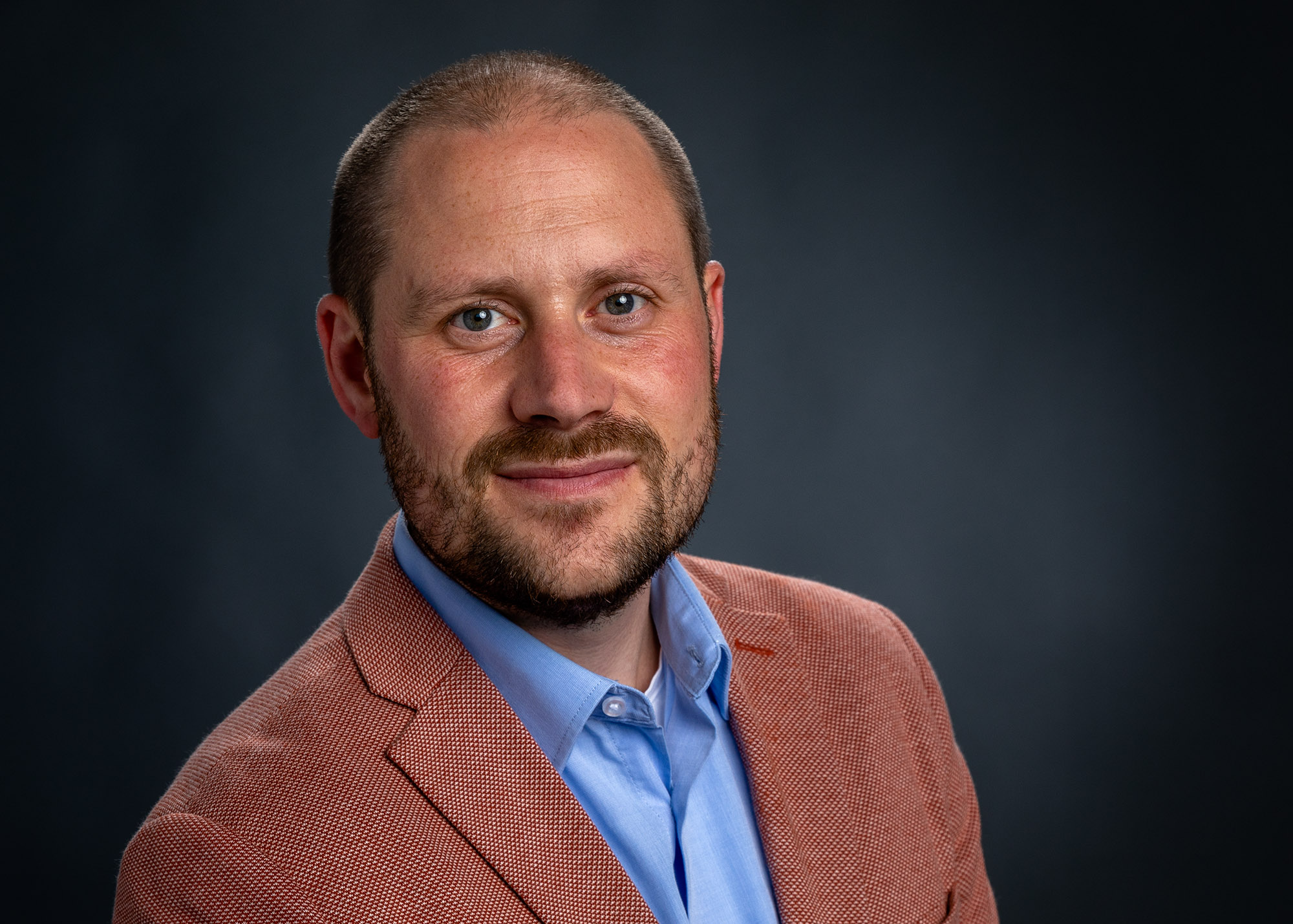 KERRIE FORSTER
After 17 years working both on/offshore within various maritime industries, Kerrie is an industry Consultant and CEO of the Workboat Association - "The trade association for Workboat Owners, Operators, Stakeholders and Professionals."
Once a workboat vessel Master, he has substantial offshore experience onboard CTVs, Survey Vessels, Dive support and Anchor Handlers. Kerrie spent a number of years managing a fleet of workboats for an International company based in the Netherlands and has gained experience from working across the globe.
Kerrie has a strong background in promoting a well-accepted safety culture, responsible work ethics and cross organisation understanding. He has designed QHSE documentation, systems/ controls and has led significant incident and accident investigations. Organising and providing training and technical advice to on/offshore workforces, he is an ISM lead auditor, certified in the International Maritime Dangerous Goods code and has developed and implemented ISO/OHSAS/IMO certification of various company Safety Management Systems.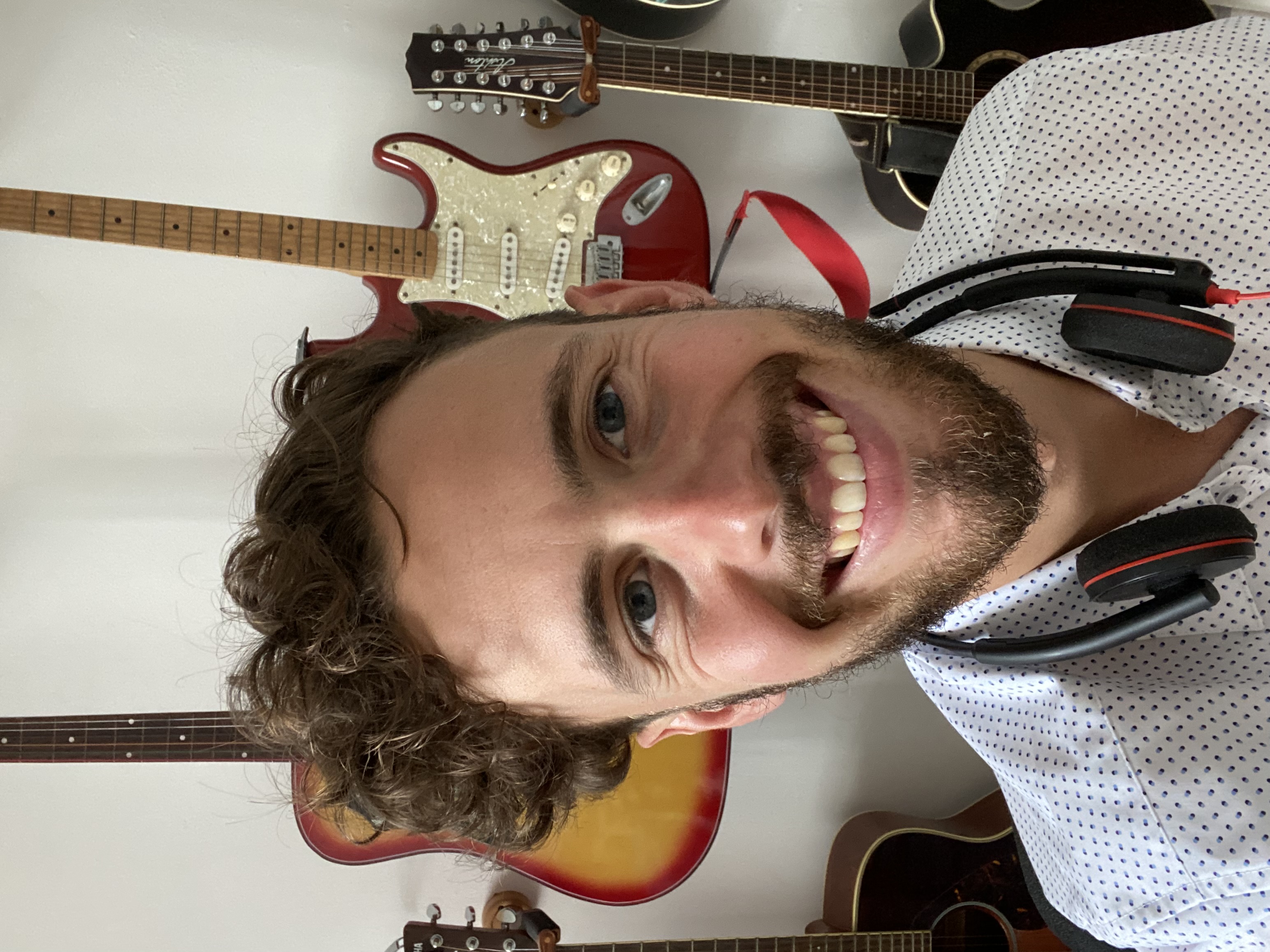 WILL FULLER
Will joined the maritime industry in September 2014 when he was hired by Carnival UK as a Deck Cadet. Following his Cadetship, undertaken at Fleetwood Nautical Campus, he qualified as an OOW and spent the next 18 months working in the P&O Cruises fleet as a Third Officer. Will decided at this point that working at sea was not where he saw his career moving forward and transitioned to a shore-side role. Initially, Will remained within Carnival UK, working as a Specialist in Emergency Response and later as a Consultant in Service Coordination, providing operational support to the business. In February 2021, Will made the move to the Maritime & Coastguard Agency to become a Compliance & Policy Coordinator. Since then he has changed roles to utilise more of his seafaring background as a Seafarer Standards Adviser and is currently involved in the Cadet Training & Modernisation Programme - looking at ways to improve the training and employability of UK seafarers.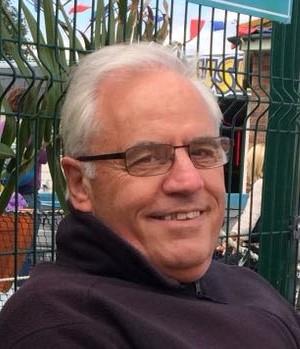 PHILIP GREGSON
I was at sea for nearly 14 years on a range of vessels and after obtaining my Master Mariner CoC I served as Chief Officer. On leaving the sea in 1982 I studied for a BSc (Hons) in Nautical Studies. I then went to work in Dubai as a Marine Surveyor/Consultant in 1984, for a London based company. After 2 years I was promoted to Office Manager and in addition to a wide range of survey work I was also responsible for all management/administrative aspect of the business. In 1990, I returned to the UK to study law and qualified as a Solicitor in 1995.
My legal career was spent in Shipping and Admiralty law, with particular emphasis on ship casualty investigations and dealing with the claims arising from such incidents. I am now retired from law but am actively involved on the Nautical Institute's IMO Committee and the NI London Branch activities. I am also a mentor with another maritime cadet mentoring scheme.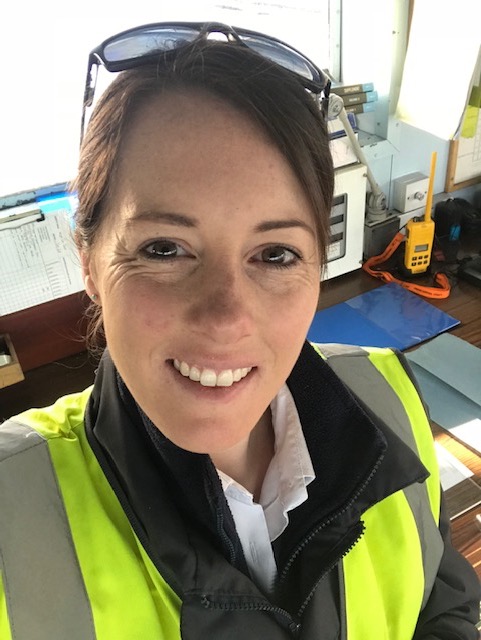 SINEAD HAILES
Sinead is a former Deck Officer with over 15 years in the marine industry. She has primarily worked on a general cargo vessels and passenger ferries. As well as her professional capabilities, Sinead is passionate about promoting a positive safety culture and has put particular emphasis on health and safety since coming ashore in 2018 and is a Technical member of the Institute of Occupational Safety and Health (IOSH).
Sinead is also a certified ISM/ISO auditor and has conducted internal audits on board and ashore as well as conducting incident and accident investigations. She has a strong background in developing and implementing Intergrated Management Systems and QHSE material.
Sinead is presently the QHSE Manager DPA for a UK based company who manages a fleet of offshore energy support vessels.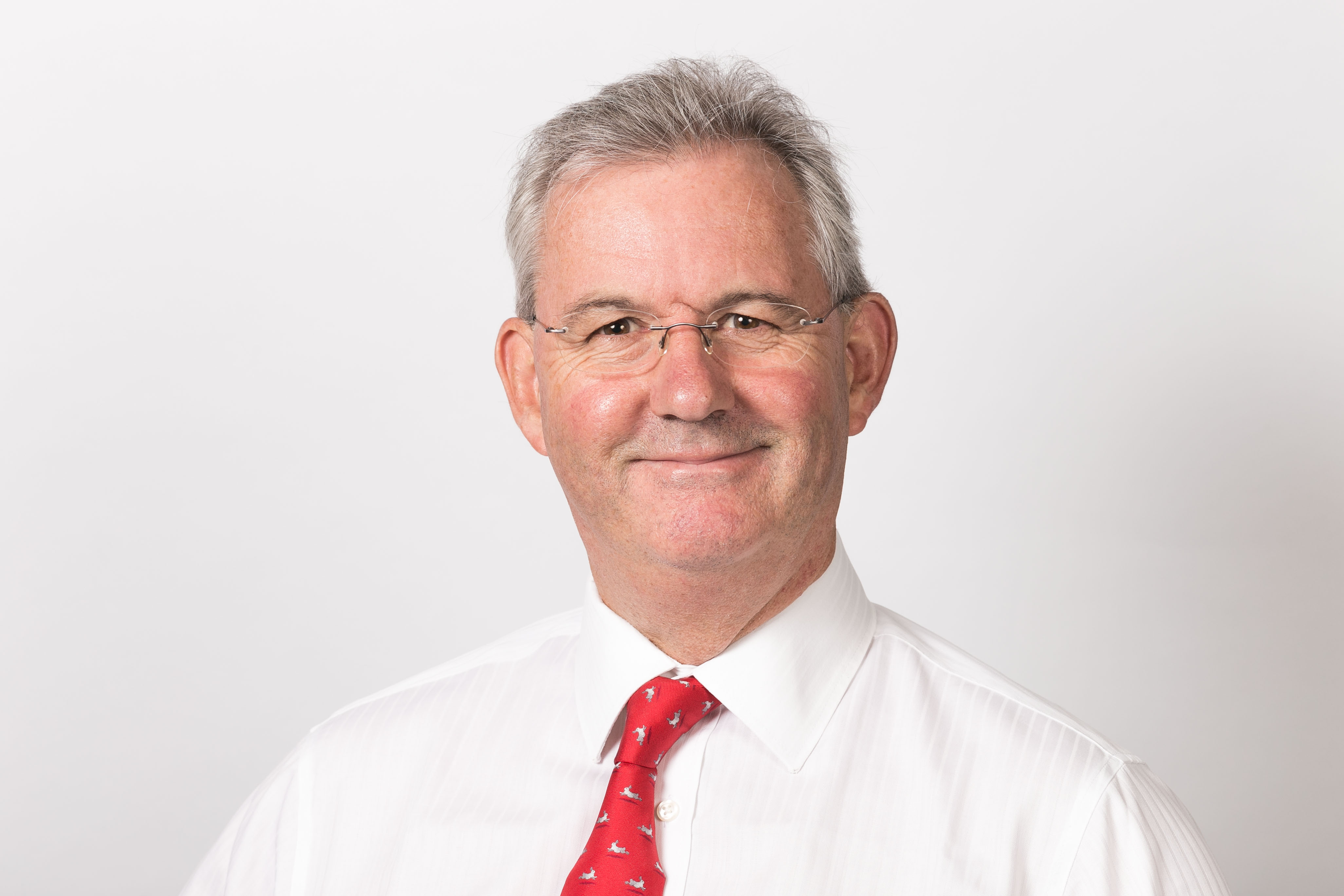 ANDY HILL
I am the product of a traditional cadetship founded upon the firm foundations of the MNTB Record Book. I have been fortunate to have sailed and worked ashore with some amazing leaders that always showed an interest in my career and development. This is an opportunity for me to give back. My career has spanned from Cadet to Master, SIRE Inspector, and a variety of shore based positions from Operations SI to Managing Director of Technical Ship Management of chemical, product, crude and over the past 17 years the introduction of LNGC's including FSRU Arc7 Icebreaking vessels, LNG to power and an LNG Bunkering vessel.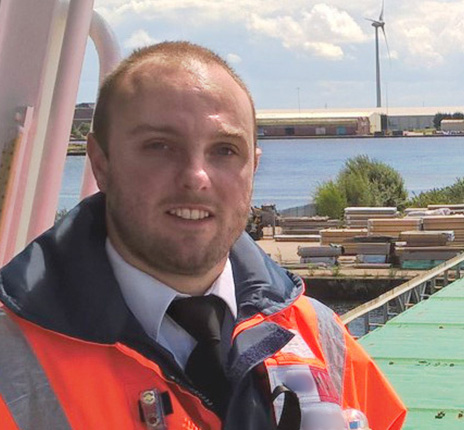 KYM HUGHES
Although my career started at sea, I have now completed the transition ashore to run my own business based around a YouTube channel where I share interestig parts of the maritime industry with the general public. Throughout that process I have learned that your career doesn't need to follow a direct path. A ship-shore transition can lead to a position in a company within the sector, or it could equally lead to a seafarer launching a business built around a hobby.
I am a firm believer in the transferability of skills, and recognise that the initial drive and motivation required to complete a cadetship is the same as that required to launch a business.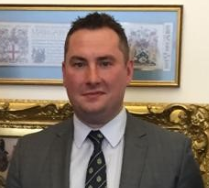 SIMON JONES AFNI, AFRIN, AVI
Captain Simon C Jones AFNI, AFRIN,AVI, Born 1983, Mentor and Liveryman of the Honourable Company of Master Mariners, Accredited Vessel Inspector and Associate Fellow of the Nautical Institute and Royal Institute of Navigation. Employment: Over 20 years at sea from deck cadet to 2nd officer with Gearbulk and offshore vessels, Chief Officer with Northlink Ferries and Master at Prysmian Group. Areas of specialist knowledge: oil and gas industry, marine assurance & consulting, marine warranty, cable laying, Ro-ro passenger ferries, auditing, ISM lead Auditor and mentoring. I have recently left the sea to start work ashore as a Principal Marine Consultant offering Clients a varied range of services under the Maritime Assurance & Consulting bracket.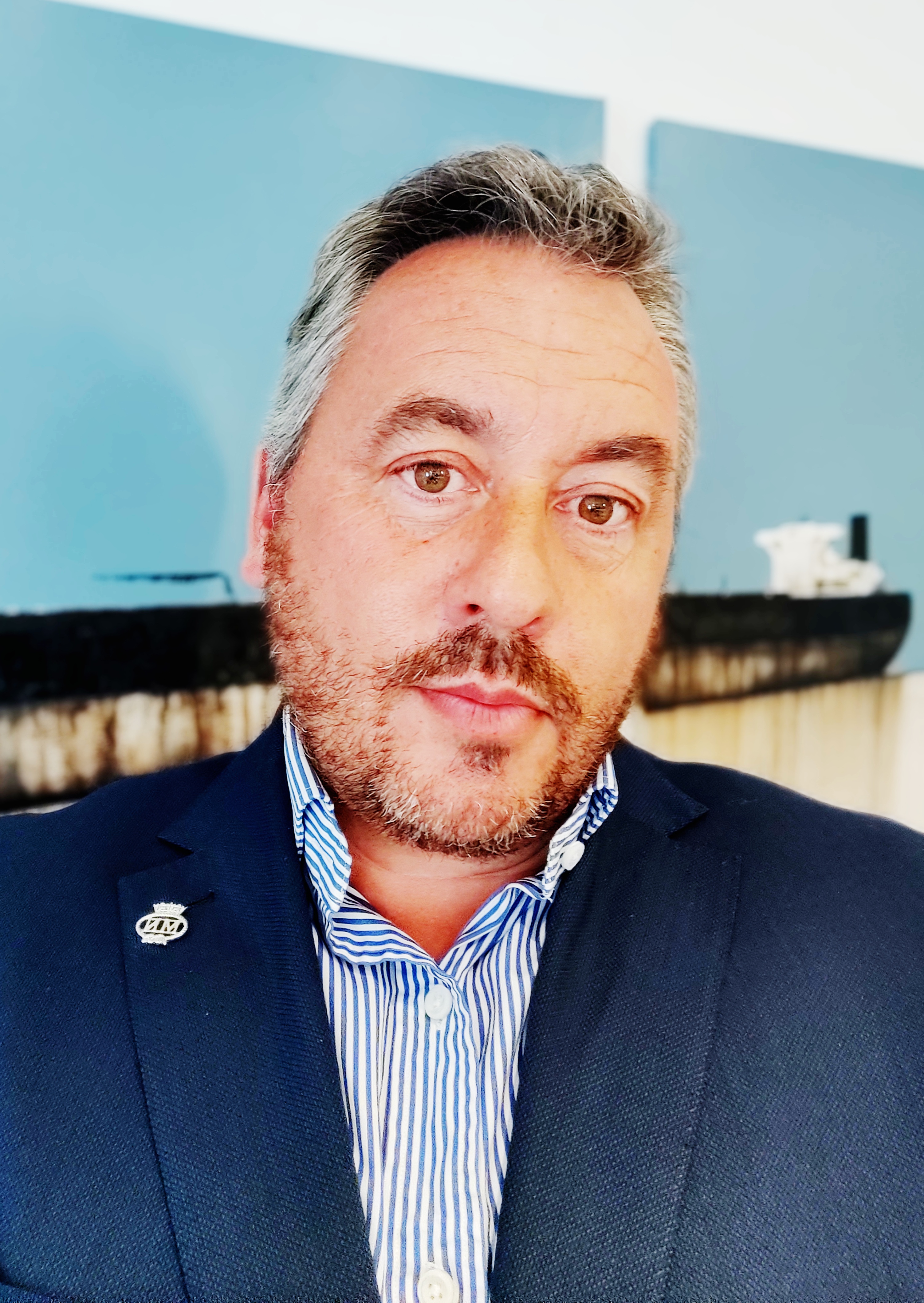 STEVEN JONES FRSA
Steven spent a decade working as a navigation officer in the merchant navy, primarily on cable ships. He has a Chief Officer Certificate and BSc (Hons) in Maritime Studies. After leaving the sea he subsequently worked across the maritime industry, within marine fraud investigations, ship management, marine insurance as well as professional bodies and trade associations. With Masters' Degrees in Marketing, Communications and Public Relations, and also International Relations, Steven has worked with a number of maritime organisations to assist them in bridging the gap between the ship and shore, and their efforts to engage with seafarers and the shipping industry. He has qualified as a chartered shipbroker, marine surveyor and ISM/ISO Auditor. He is Past President of the Propeller Club Liverpool, a Member of the Nautical Institute, a Fellow of the Royal Society of Arts and Proprietor of The Athenaeum. He founded the Seafarers Happiness Index assisting the Mission to Seafarers to address the concerns of crew, and currently works with the UK Department of International Trade to ensure maritime services companies can take advantage of new business opportunities globally.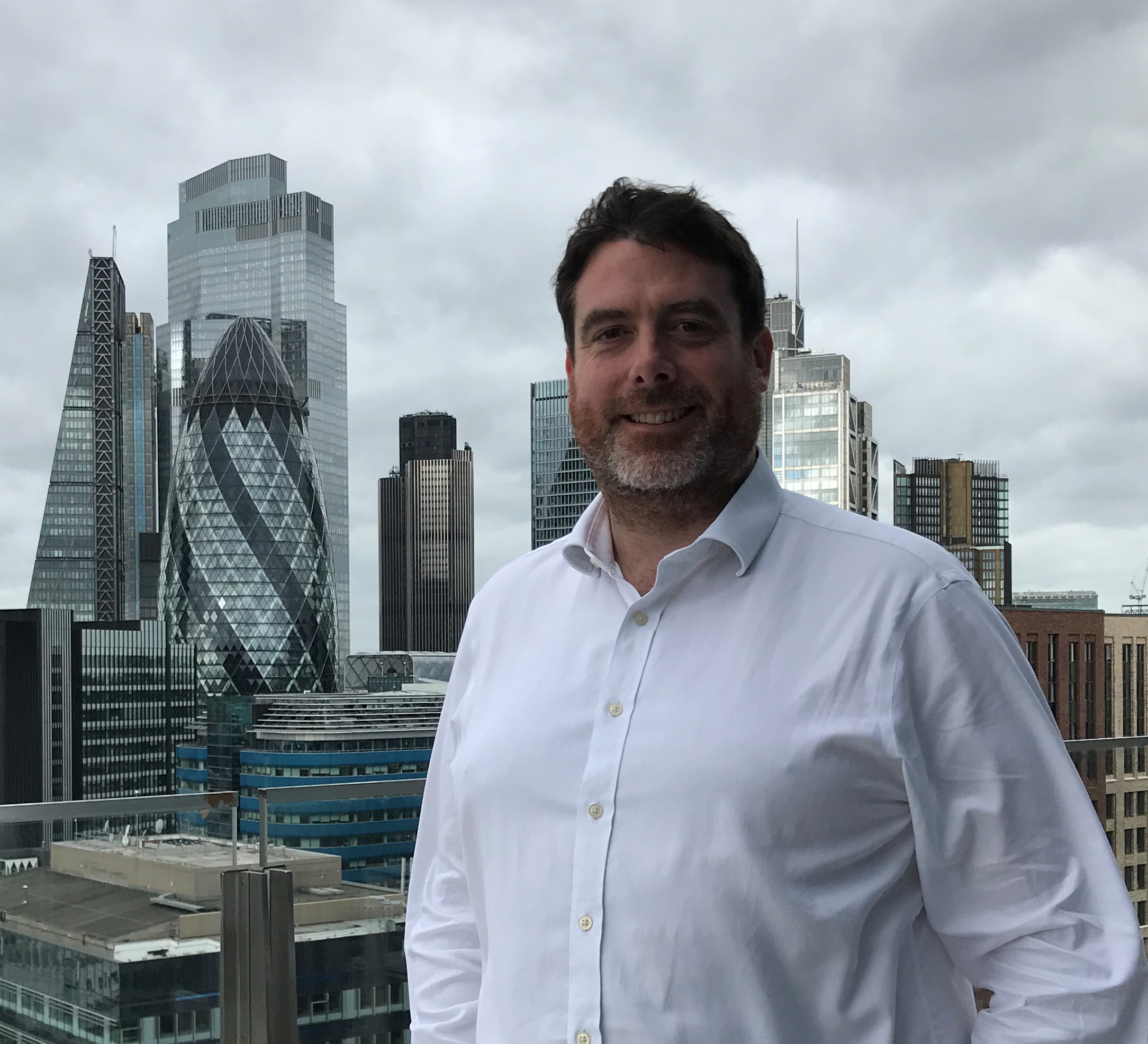 DONAL KEANEY
Donal undertook a deck cadetship with the Maersk Company, sailing on gas carriers and containerships, before leaving the company in the rank of 2/O. After a brief stint on ferries, he spent 4 years working for Carnival UK, where he attained his Master Mariner's CoC, followed by a return to ferries before coming ashore. After a period in ship management, Donal completed a Master's Degree in Maritime Operations, after which he worked as shipbroker. Moving to Hong Kong, Donal took up a position with a law firm as a casualty investigator and advisor to shipping lawyers.

Since then, he has returned to London and developed his career in the legal sphere and now handles cases and advises clients on matters ranging from contractual disputes to large scale casualties, with an international law firm. Donal is a member of the Institute of Chartered Shipbrokers and an Associate of the Association of Average Adjusters and is in the process of qualifying as a solicitor.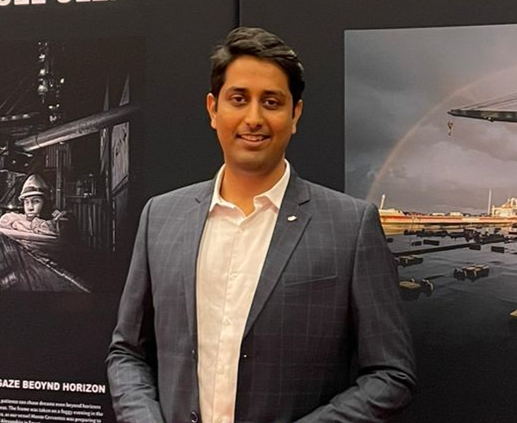 SANKET MAHAJAN
Sanket came ashore in early 2019 after being 10 years at sea onboard Crude oil tankers and LNG carriers with Chevron. He holds a UK Master Unlimited Certificate of Competency and a MBA in Oil and Gas Management from University of Petroleum and Energy Studies, India. Sanket specialises in maritime education and training sector, having served in managerial positions ashore before setting up his own company OceanWise, which provides bespoke training solutions to the shipping industry. Sanket is also a certified ISM/ISPS/MLC auditor and has conducted internal audits onboard as well as been a part of various Incident Investigation teams.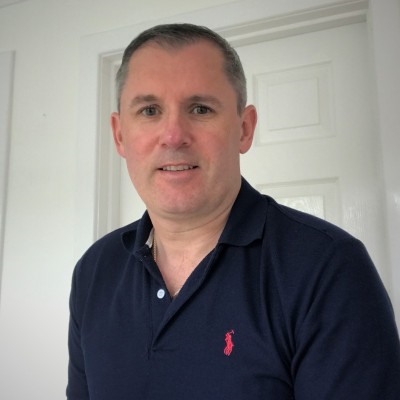 GARETH MATHIAS
Goal oriented Marine Consultant with 20 years' experience in leadership and management roles in the maritime, business and offshore sectors. Proven success in both B2B and B2C environments. Grew Clyde Training Solutions client base from 0 to 200 over a three-year period. Implemented effective technological solutions.
A confident networker with effectuve relationship skills used with various stakeholders to deliver business success. Positive personal attitude and approachable to all colleagues. Project Management, course/technical writing and SME experience, for training in the Marine/Offshore/Renewable sectors.
Podcast Episode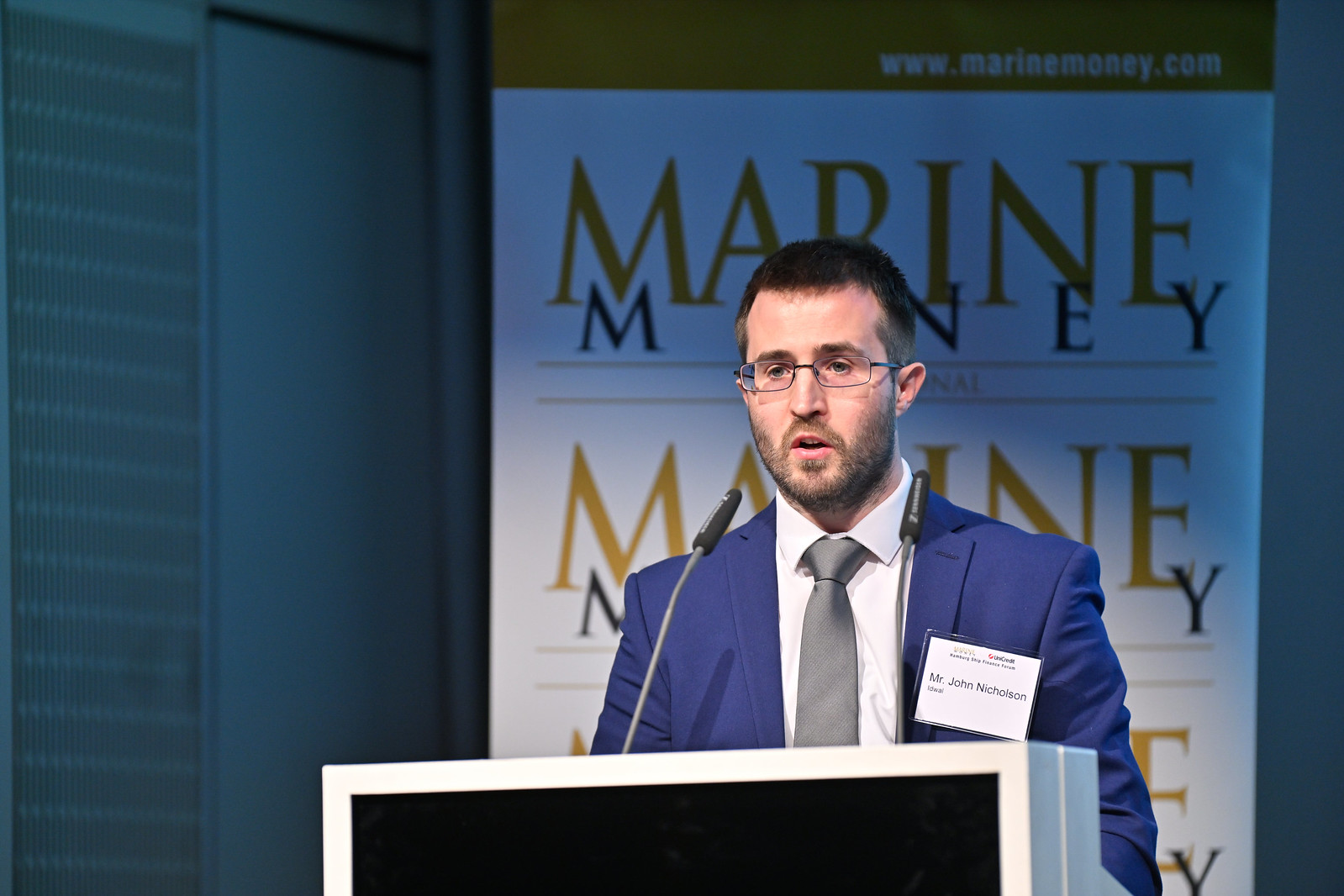 JOHN NICHOLSON
I am a qualified Master Mariner with 16 years' experience in the maritime industry and hold a BSc in Nautical Science. During my time at sea I sailed on Container Vessels and Anchor Handlers and have survey experience on geared and cape size bulk carriers, LPG vessels, tankers and PCTCs.
I currently lead an international Technical Team for the world's largest independent marine surveying company where I ensure that our network of 250+ surveyors around the world carry out accurate, consistent and objective inspections ensuring clients have a clear understanding of the condition and risk of their maritime investments and assets. Whilst ashore I have gained qualifications in project manager, ISM lead auditor, ISO 9001, leadership and management. I took the leap from sea to shore in 2018 and know full well how daunting and challenging it can be.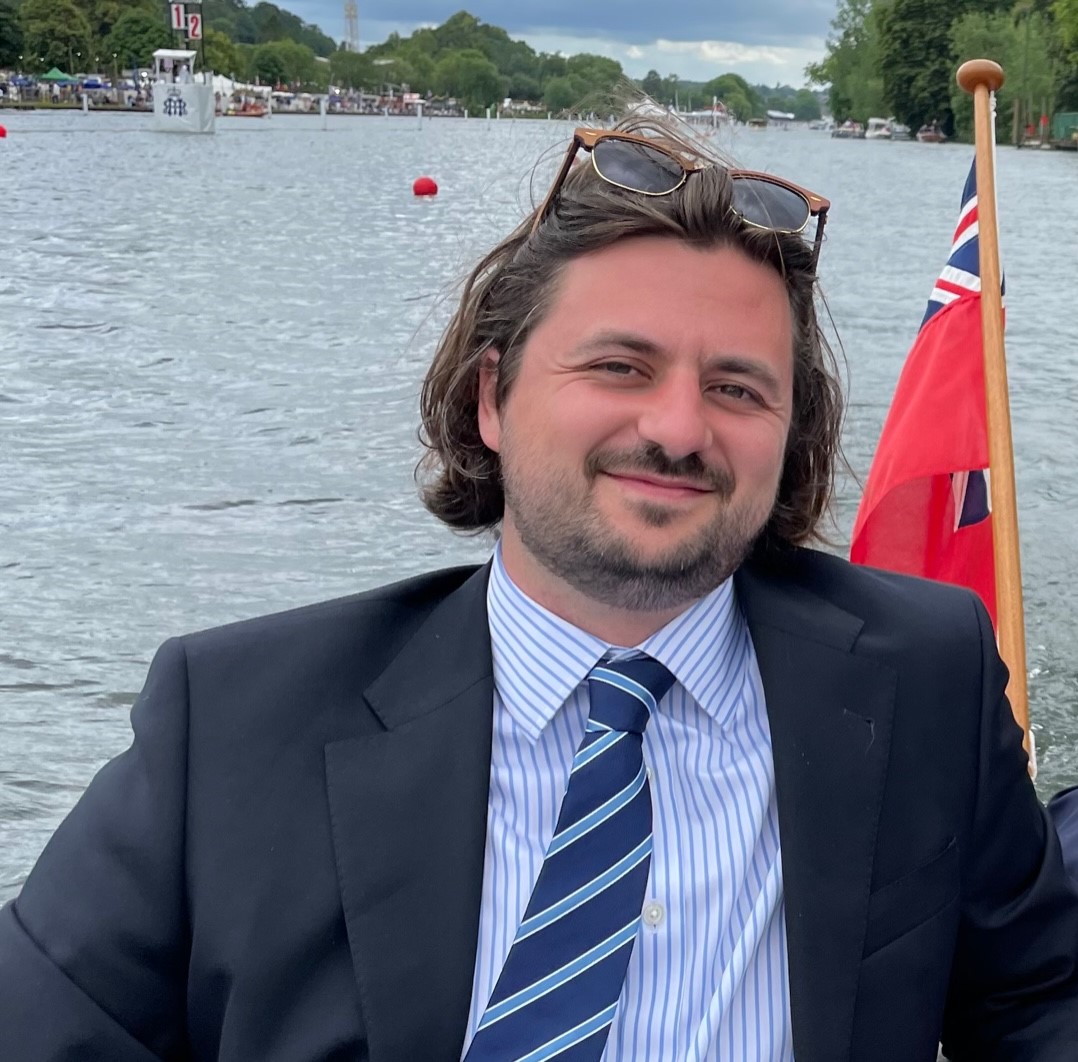 TOM PERKS
Attended Warsash Maritime Academy where I completed a Deck Cadetship, sponsored by Maersk, gaining experience on Container Ships, Tankers, and Offshore Supply. On graduation in 2014, I was assigned to the Container Fleet with Maersk Line as a Third Mate. Worked on a variety of sizes and trade Areas, from Africa to the Far East, and gained my Mates Ticket in 2016. By 2018, I decided I'd had my fill of sea air and enrolled on a BSc(hons) top up course at the University of Plymouth. After graduating, I joined a major London Shipbroker where I worked for just under three years, first on the Operations desk, then as a Broker focusing on short term voyage charters for Product Tankers. At the beginning of 2022, I shifted my focus and joined a Ship Owner, I play a major role in the commercial management for a large fleet of Product Tankers.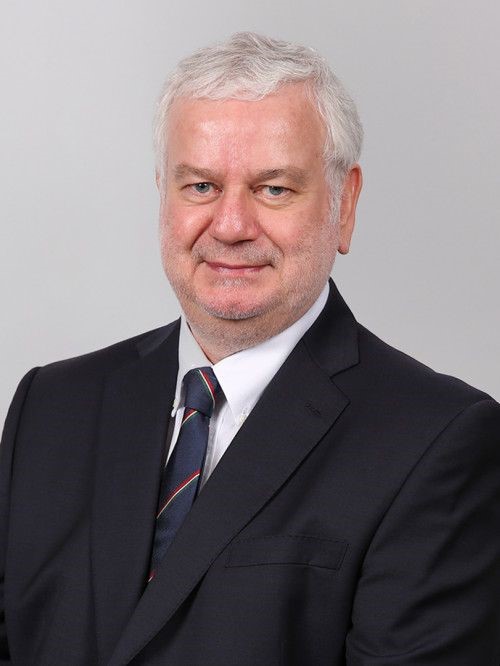 JOE QUAIN
I worked at sea for about 20 years from cadet to master, about 10 years deep sea followed by about 10 offshore, mainly on DP dive support vessels. I obtained an LLB degree and qualified as a solicitor. I have almost 30 years experience in legal practice mostly involved in casualties at sea including collisions, salvage and pollution claims. I have worked with law firms in London and Singapore.
Podcast Episode