Degrees At Sea
Our seafarer-friendly degree pathway means you can gain qualifications without stepping ashore.
If you need an academic qualification to open doors ashore but don't have the time or money, then work-based learning is for you.
As partners with Portsmouth University, we are able to offer serving seafarers opportunities to gain higher academic qualifications. These courses allow you to integrate your current qualifications, experience and study all while you work, meaning it's easier to fit around your job.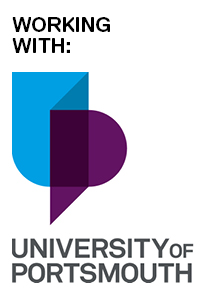 Marine Society College can look after your enrolment and administration so you can focus on improving your CV with a universally recognised qualification.
You may be eligible for a Worcester Scholarship toward your course fees.
Portsmouth University's Learning At Work programme offers you a wide range of work-based and distance learning courses suited to the unconventional lifestyle of seafarers.
Qualifications
The qualifications on offer are:
Bachelors degree: top up an HNC/HND/FD to an honours degree

Masters degree: trade on your professional qualifications and experience to get an academic qualificatio

n
Both are available in the following subjects:
Professional Studies
Maritime Studies
Engineering Studies
Engineering and Management Studies
Engineering Project Management
Plus more!
Is this the right course for me?
If you're looking for a qualification that will allow you to transfer into a different role, then this is a good way to do that.
Distance learning
You can study wherever is most convenient for you and schedule your studies around your existing commitments. You can tailor your course to match your employer's objectives.
You get to put the skills you learn to work instantly in your job, so you perform better and further contribute to the success of your company while you study.
Because the course is work-based, you should already be in a full-time, part-time or voluntary role
Benefits to you
Your previous qualifications and experience can count towards your degree, which reduces the amount of time you need to study

You can study for a UK Bachelor's or Master's degree from anywhere in the world

You can tailor the pace of learning to suit demands on your time

Your learning leads to professional and career enhancement, because what you learn is related to your job
For Officers, your HNC may be worth as much as 120 credits, whilst a HND may be worth as much as 240 credits at undergraduate level.
For Chief Engineer/Master Mariners holding Class One Certificate of Competency (Unlimited), with five years relevant post certificate experience and a minimum of two years relevant sea-going experience can get as much as 120 credits at postgraduate level.
To find out how details on applying, please call us on: 020 7654 7050 or email: education@ms-sc.org.
Open University
We've partnered with the Open University, the UK's only university dedicated to distance learning, to offer you an ideal way to continue your education.
For more than 40 years, we've been working with the Open University (OU) to allow seafarers to take full advantage of learning opportunities and gain academic accreditation for their profession.
As a distance-learning specialist, the OU has flexible learning methods with limited barriers to entry. No interviews and no qualifications are required for most courses.
We've created tailored packages for seafarers and those working in the maritime sector. These include a degree in business, leadership and management, and a route to chartered status for marine engineers. And because they come from the OU, it can be achieved either at sea or ashore.
To help you concentrate on your learning, we can enrol you on the course, arrange all exams at sea and also provide support for all the administrative aspects involved. We can also arrange for there to be no examination fees.
We've also negotiated special discounts for seafarers wanting to enrol in the OU's continuing professional development courses, as well as some higher-level programmes.
The MBA programme
One of these programmes is the Open Business School's MBA programme. The OU offers a BA/BSc Open Degree, especially for seafarers, that focuses on business, leadership and management.
Open qualifications are highly regarded by employers as they equip you with a wide range of expertise, skills and capabilities that are much sought after in today's highly competitive job market.
This degree has been mapped for credit transfer against a seafarers' HND in nautical science or marine engineering and attracts 120 points at Level 1 and a further 60 at Level 2. That leaves only a 60-point course at Level 2 and two 30-point courses at Level 3 to earn the degree. This makes the qualification achievable within two years and also makes it more affordable.
You will gain relevant and practical skills in communication, the use of IT, numerical interpretation, collaborative working and reflective thinking. It will also provide you with a range of skills such as marketing, human resources, finance, plus leading and influencing change.
If you have any questions, or would like to find out more about OU study, please email: education@ms-sc.org or call us on: 0207 654 7050.