Professional Studies
You can turn your vocational skills into professional qualifications. Find out how to gain a diploma in just one-year.
Lloyds Maritime Academy

The Marine Society recognises the particular value of Lloyd's Maritime Academy's programmes for seafarers. British and EU seafarers can receive a 15% discount on all Lloyds Maritime Academy professional diplomas. These tutored distance learning courses are accredited by North Kent College and may provide recognition of prior learning for undergraduate or postgraduate degrees. LMA is the world's largest provider for professional maritime development, working with leading academic and industry bodies to provide accredited education and training.
Click here to view available courses.
Please contact us at education@ms-sc.org for further information and eligibility for the 15% discount.
CVQO - City and Guilds Professional Recognition Awards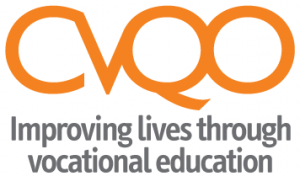 The Professional Recognition Awards are a vocational route to higher education. They are competency-based awards recognising the practical application of professional skills, knowledge and understanding in your employment.
You will do this by reflecting on your experience and providing real-life examples of your management actions. This will enable you to build on the skills you've gained during your role making you more appealing for promotion or to potential employers.
The uniqueness of the Professional Recognition Awards is that they do not involve new learning or attending a course. Instead, you show City & Guilds that you have the necessary experience of leadership and management to justify an award. The awards span from Level 4, the equivalent of a certificate in Higher Education, to Level 7, the equivalent to a Masters Degree.
A holder of a Professional Recognition Award is entitled to use the appropriate designatory post-nominal letters for the City and Guilds Institute of London.
Fees are highly competitive in comparison with the cost of obtaining a qualification at a similar level elsewhere. You can gain your qualification in one-year
"I wanted to progress professionally through a formal qualification. After achieving my Chief Mate Yachts certificate, I found myself in a leadership and management role and the CVQO Graduateship gave me the opportunity to develop these skills to become a more accomplished manager and a more effective leader."

- Katrina Hogg GCGI, Level 6 Graduate.
How to apply
To find out more details, please call us on: 020 7654 7050 or email: education@ms-sc.org.
These programmes are already competitively priced, but provided you meet other eligibility criteria (UK seafarers only) and subject to the availability of funds, we can also offer you a Worcester Scholarship to further reduce the cost.