History
From training young sailors to supporting the modern maritime community with their professional development, the Marine Society is the world's first charity dedicated solely to seafarers.
Where it all started
The Marine Society was established in 1756 by Jonas Hanway, a trader who wanted to establish a trained crew of recruits for the country's ships.
Hanway reached out to orphans and boys from poor backgrounds and gave them naval training. This meant they were equipped to crew on the King's ships, and enabled them to develop a respected career, when few other opportunities were available to them.
The charity continued to support young people on training ships up until 1944, when the Second World War caused a shift in direction. After the war, the charity refocused its efforts on helping those who did not have the financial means to make a career on the sea.
I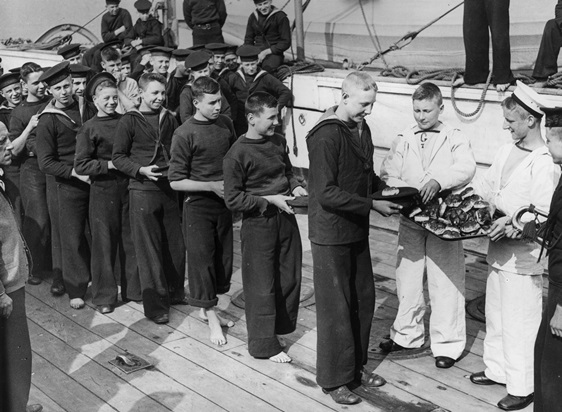 In 1976, the charity refocused again, this time on education when it merged with the Seafarers Education Service, reinforcing its position of supporting the maritime community even further.
Today the Marine Society champions the well-being, personal and professional development of seafarers, by delivering a range of services that are used and respected by seafarers across the globe. We focus on educational development, financial support, while also providing resources, advice and guidance.
Find out more
If you wish to find out more, The National Maritime Museum in Greenwich holds the Marine Society's historical records, which include a range of material from early council papers to boys helped by the charity and the ships they went to serve in.