Marine Society have joined forces with Weilbach to launch the MS SeaReader, a platform that will expand the charities already expansive eBook offer, complementing the vast array of titles already on sale from popular publishers.
A company with a rich heritage like Weilbach felt like the perfect partner for a working collaboration, as both companies carry a similar ethos; supporting the needs of seafarers and the global shipping industry.
Weilbach expressed their pleasure at being a part of Marine Society's long-term vision:
"The Marine Society & Sea Cadets are a maritime charity who help teenagers to cope with the world as it is today and support people who work at sea to take advantage of professional opportunities.
Their vision is to be the leading maritime charity for youth development and lifelong learning and we are pleased to play a small part in their work."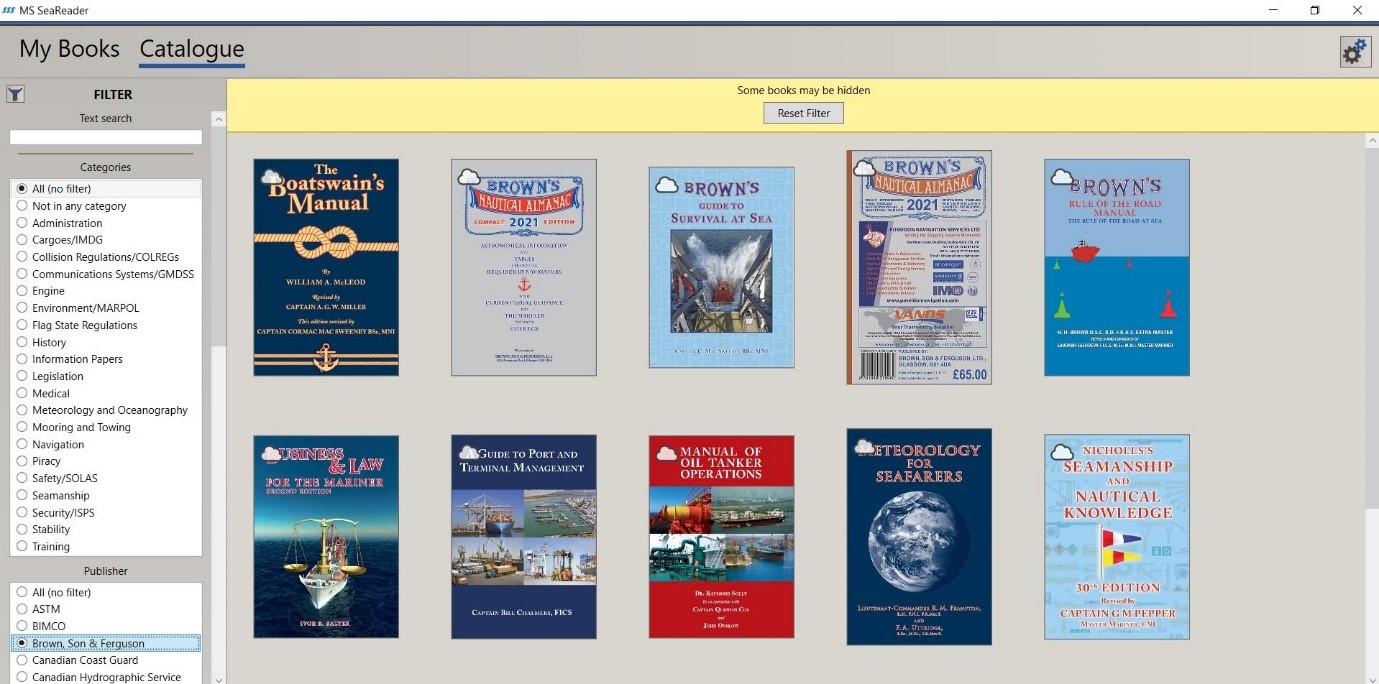 The SeaReader itself is essentially a digital technical catalogue for use on board a vessel. The publications are displayed in a digital format that is quick and efficient to navigate whether the user is online or offline.
SeaReader has all the latest mandatory publications on board at all times, therefore making compliance inspections far easier.
Shipping costs and administration associated with maintaining a paper library are eradicated, there are no physical books to ship and the entire library can be updated with the click of a button.
To find out more about the MS SeaReader and explore all the available eBooks, please go to www.marinesocietyshop.org/ms-seareader .